GuangDong MaoWen Law Firm has provide high quality law service for the society.The legal consultant customers include including GuangZhou NanSha TaiWannese Merchant Association ,GuangZhou HuaDu Industry Commerce Association, GuangZhou HuaDu WeiZhou Commerce Association, GuangDong Arichet College, China Science College GuangZhou Construction Corporation, Sumsun Guangzhon Hass Electronic Corporation, GuangZhou BaiYun NanChun Collective ,ChangXing Paper Corporation, XianJunLon Corporation etc. Legal consul service covered GuangZhou, FoShan, JianMen, QingYuan, ShengZheng and DongGuang etc. The excellent team has got great praise and appreciation from the clients and customers.
My legal consultant is my good friends and teacher!
———— GuangZhou LiLi Industry Corporation

President:Lisunjing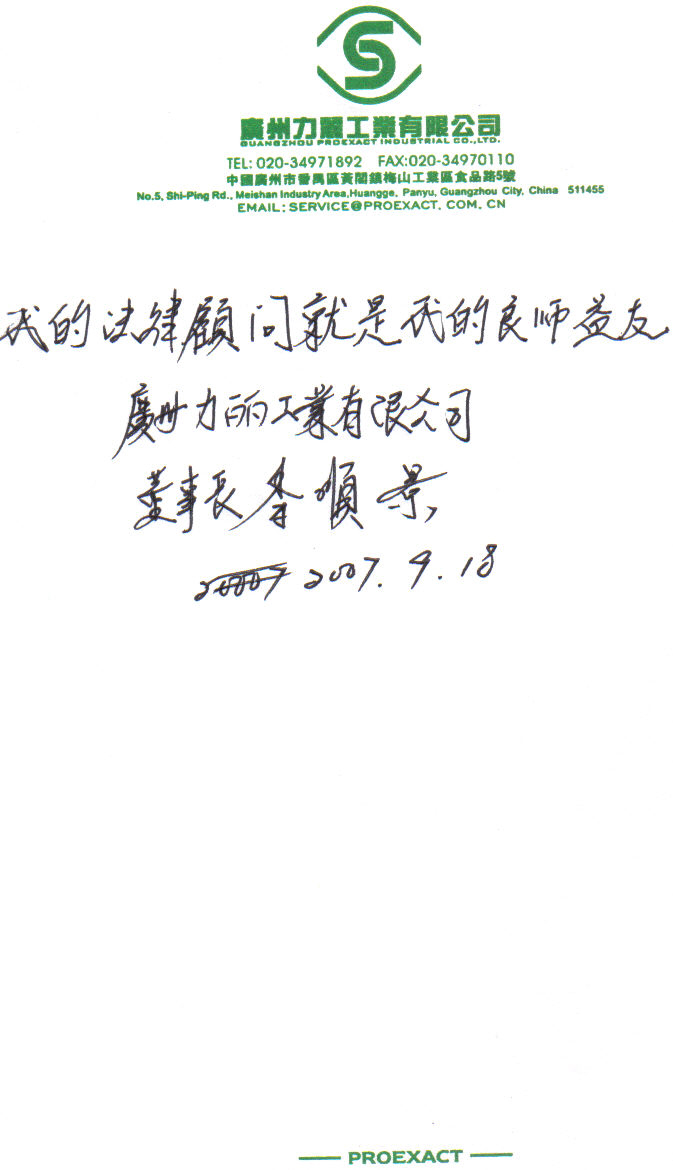 Our legal consultant are good at the connection with the law knowledge and skills. And the service is very good and detail.Our association trusts them!
———— Nansha Taiwanese Association
Sectary ShengWeiYang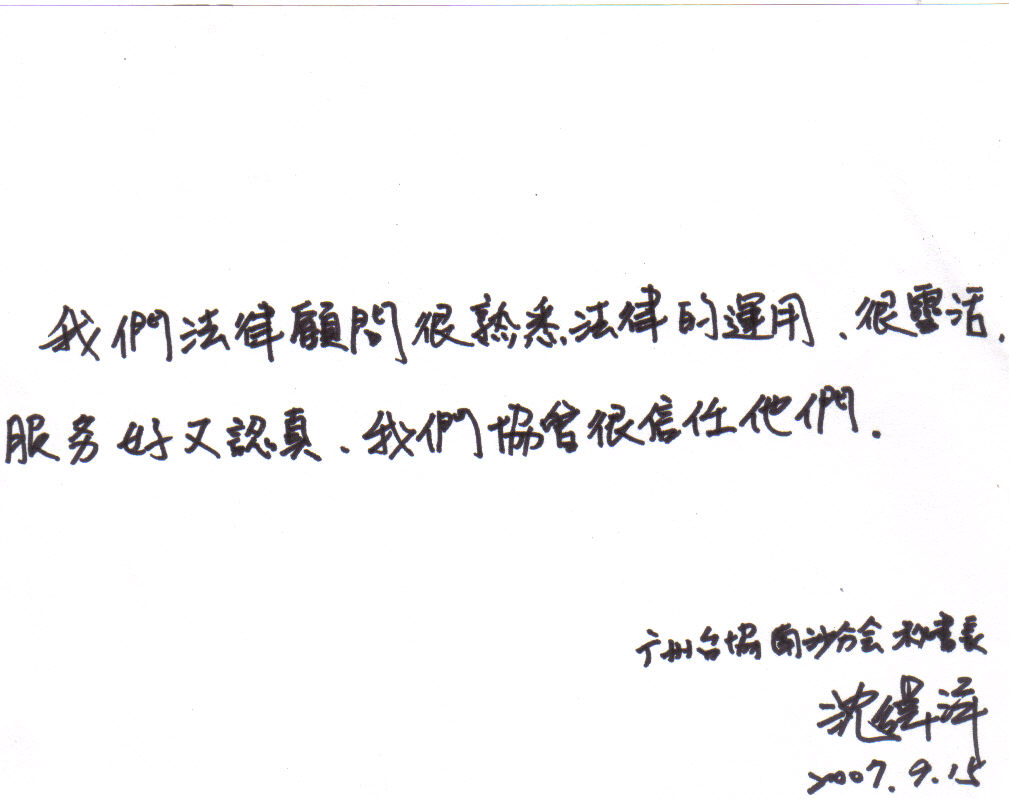 The leagl consultant is very important so we select carefully.Our legal consultant has been with us for many years. We are satisfactory with them. I think it is the best for us till now.

————NanSha TaiWannese Association Chairman Zhoushiwei